Clash of the Titans: Infor looking darn good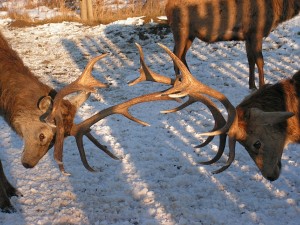 Panorama-Consulting, an US-based analyst, published their "Clash-of-the-Titans"-study, comparing implementation times, results, costs etc. of the large ERP systems. This needs to be taken with a grain of salt, please. Primarily because they are simply talking about "Infor" (which "Infor"? Infor LN? Syteline? Infor COM?, Lawson?), secondly because allegedly 100% of all Infor cloud customers have more then 40% of cost savings (Muahaha. Sample size of 1 or what?), and because allegedly 30% of all larger ERP installation run in the cloud. If you would dig into detail here, these numbers would crumble away, screaming, like vampires in the sunlight.
But anyway, I really like Infor being called a "Titan", and I like that they score pretty well in that study.
The study is here:
http://go.panorama-consulting.com/rs/603-UJX-107/images/Clash-of-the-Titans-2016.pdf
Do you want links like this in your mailbox? Subscribe to the Newsletter here!