Infor LN 10.7 is available!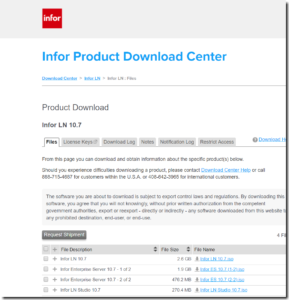 And here it is, steaming hot, on the table: Infor LN 10.7 is available for download since yesterday in the download portal of Infor!
Also the documentation is already out. The release notes are here. One thing you really have to admit: Infor is super punctual and professional with their releases since some years now.
So, let's go! This version should have the biggest impact since the change from Baan 5 to Baan 6. We'll have to chew on that for a while.